22 augustus 2021
New model – IBOMBO PRS-sV20!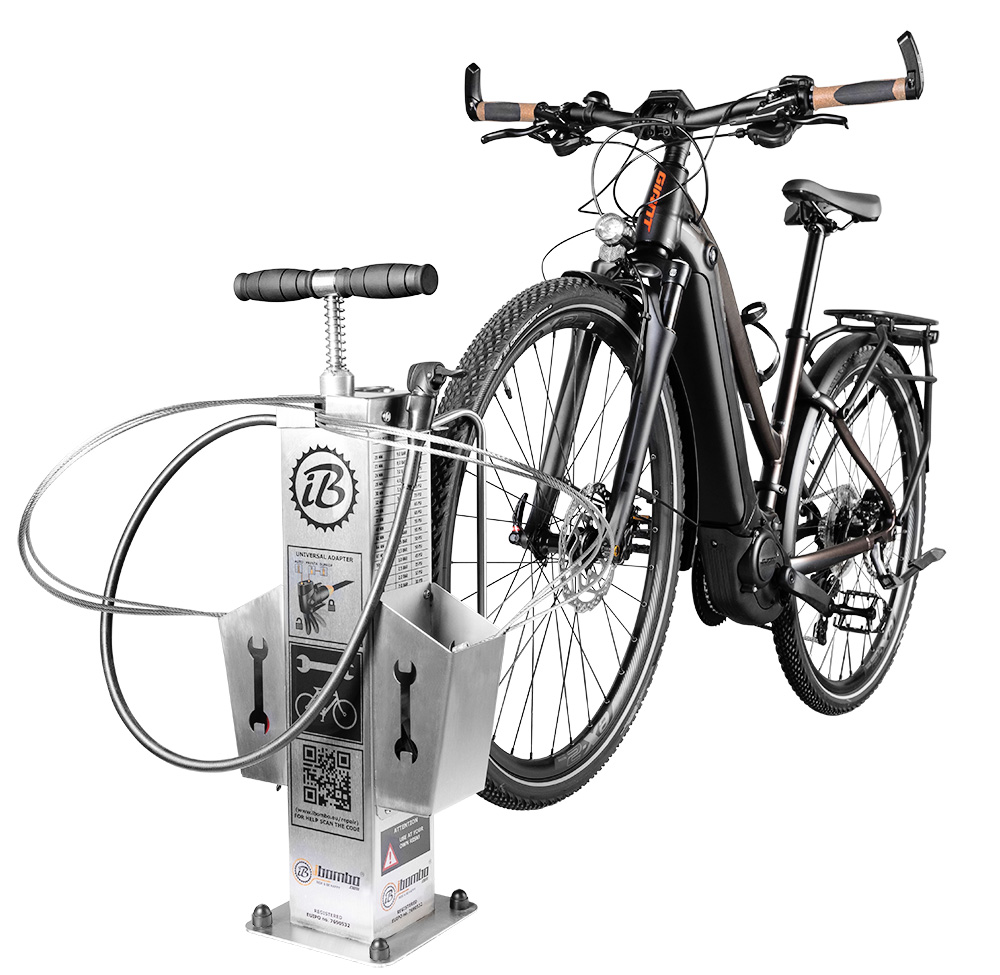 IBOMBO PRS-sV20 is an improved version of the IBOMBO PRS-sV1 Bike Repair Station. We removed the hooks in this model, which are not always intuitive for users. We noticed that people tend to fix their bikes in a hurry and often throw tools to the ground after repair. Instead of hooks, we have come up with the idea of containers – "baskets" for tools – which are made of stainless steel (AISI 304) including a laser-cut key sign on both sides. Now there is no doubt that the tools should be placed in the baskets.
An additional convenience is the stainless steel (AISI 304) side-or-back bike stand that fits most bicycle tyres, and increases the comfort of use. Many bikes are not equipped with a support, so users lean their bicycles against a sign, wall or other stabilizing element when inflating or adjusting the bike.
The new elements are made of stainless steel (AISI 304). The choice of this material not only determines its robust appearance, but also its higher resistance to mechanical factors such as scratches or paint chips than when powder-coated galvanized steel is applied.
We have tested and refined all amenities over the past few months on a busy bicycle path in one of UE cities.